Find Out Why 2016 Is The Year To Buy Big Bear
You've been thinking about buying a home in Big Bear - Now is the time! With the changes in Big Bear, the purchase of Snow Summit and Bear Mountain, along with the Golf Course by Mammoth Mountain Owners, development is on the way. According to the Los Angeles Times, 'The slopes may not be the main focus of the deal. Mammoth Mountain's biggest investors are resort developers who already have plans to build on the land around the newly acquired Southern California ski resorts'. This will bring positive changes to the Big Bear area. Will we be looking at increased property values? Will we be looking at an increase in home purchases or prices? Big Bear may well be the Southern California destination for skiing, boarding, and snow play this Winter, and boating, biking, hiking, and year round play in the Spring, Summer, and Fall. Two million skiers and snowboarders visit each year - this is just our winter visiter's! With the El Nino coming, we should have powder to play.
If this isn't enough to convince you, and if you've been on the fence, be sure to consider the low interest rates and the tax benefits you'd get.
The biggest benefit is the deduction for mortgage interest payments. The IRS allows you to deduct interest you pay on a mortgage loan secured by a main or second home, up to total mortgage balances of $1 million. When you buy a home, a large portion of your early mortgage payments will go toward interest, making this a potentially valuable tax deduction in your first few years of homeownership. You can even take this deduction on a second mortgage or home equity line of credit.
If you don't put 20% down, you may have to pay for mortgage insurance, which is tax-deductible, subject to income limitations. The deduction was set to expire at the end of 2014, but it was recently extended through at least 2016.
Property taxes are also deductible, as are various home improvements related to energy efficiency. If you pay points on your mortgage, they are also a tax deduction.
Keep in mind that you'll need to itemize deductions in order to take advantage of homeownership-related tax deductions, but these could easily add up to five-figure deductions each year depending on your particular home and mortgage, and that can be a big incentive to finally take the plunge and buy.
Your home can also be used as income property (information for another time). There are so many opportunities available, and you will need a knowledgeable full time Realtor to help you find your permanent home, vacation home, or income property in Big Bear. Visit me at jaycie.bigbearexecutives.com for your Big Bear home.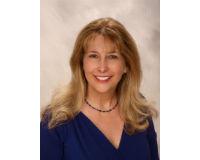 Author:
Jaycie Marich
Phone:
714-883-1195
Dated:
January 4th 2016
Views:
3,907
About Jaycie: Big Bear! Biking, hiking, skiing, boating, fishing, fun in the snow, beautiful mountains and of cou...