The Value Of A Local Professional In Resort Markets Like Big Bear
There is an ongoing debate among local real estate brokers and agents in resort communities about the growing practice of real estate agents from out of the area seeking to represent buyers and sellers in resort communities like Big Bear. The debate centers on two seemingly conflicting facts. First, a California real estate license provides a licensee permission to conduct real estate sales anywhere in California. A real estate license gives out of area agents and brokers the express authority to sell property anywhere in California. Yet, this quite often conflicts with Article 11 of the Realtor Code of Ethics which requires agents to work within their field of expertise. An agent who has never done a transaction in a market cannot honestly say they are competent in a marketplace that they have never worked. A buyer or seller may not worry about licensing laws or the Code of Ethics but it is important as a consumer to consider the quality of service, the accuracy, and timeliness of the information you receive from your agent. There are clearly differences between an agent who is geographically competent (live and work in the community) in a resort market and one who is often quite unfamiliar (and reside at a distance) from the area you are looking to buy or sell in.
An accurate property value analysis clearly is important to both buyers and sellers. With the rise of the internet many people feel that all the information they need can be found online. Yet, true professionals know that raw data in and of itself is not sufficient. Many people draw incorrect conclusions from analyzing data all the time. Further, every single minute you can find incorrect real estate data in your searches: homes for sale that haven't been for sale in over a year, sales reported online incorrectly, to the infamous Zestimate. Zillow's valuation models are so inaccurate that local agents spend a good portion of their time re-educating buyers, sellers, and out of area brokers about the real estate market who arrive in Big Bear armed with inaccurate valuations that Zillow acknowledges itself as flawed in their own disclaimer. Practically speaking I have witnessed both buyers and sellers penalized because of incorrect values when being represented by out of area agents. Common examples include a buyer purchasing an overpriced listing in Big Bear because his agent from Orange County (or elsewhere) felt it was a bargain compared to his experience selling homes down the hill. Or, the reverse can occur. An agent who is unfamiliar with the in's and out's of the Big Bear market also can discourage his client from buying their dream home because he/she doesn't have the knowledge to reassure his/her client of the accuracy of the value. Sellers who list with agents from out of the area often provide bargains to local agents and their buyers by underpricing their property due to lack of knowledge or only partial knowledge. The reverse is true too when a seller's property languishes unsold for months after taking the pricing suggestions from his uninformed representative.
Ultimately, Real Estate professionals provide a service to their clients over and above the knowledge and competence regarding market value and market conditions in a resort market. The majority of buyer's I see represented by agents from out of the area are forced to look at homes without their agent present... they go from open house to open house or meet with the sellers agent because their own agent is too busy to actually come up to Big Bear to show them homes. Seller's who are represented by agents 100 miles away are at an even worse disadvantage. Who turns the lights off, replaces the for sale sign when it falls over, shovels the snow, or can show the home in 15 minutes when a prospective buyer drives by and would like to see the property. Among the many other disadvantages of an agent working out of their knowledge and competence, buyers and sellers with a broker who is not physically present in Big Bear comes at a cost. You miss out on the service a local professional provides. The question is: Are the risks and diminished service provided worth doing your friend (who happens to be an agent) or your lender/agent a favor?
I would be interested in comments.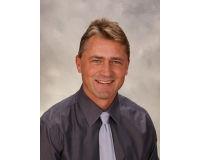 Author:
Mark and Carrie Dolan
Phone:
909-912-5032
Dated:
January 27th 2018
Views:
2,358
About Mark and Carrie: Experience: Mark has been a full time professional real estate agent in Big Bear Valley since 198...